Audio Books Available
Listen to your audiobooks
wherever you are with our free app.
Stream or download your books
to listen at home, in the car, at the gym.
Try Free
You could say that the writing was clearly on the wall for anyone born in a library that they might aspire to be an author but to get to that point Malcolm Hollingdrake has travelled a circuitous route.
Malcolm worked in education for many years, even teaching for a period in Cairo before he started writing, a challenge he had longed to tackle for more years than he cares to remember.
Photograph courtesy of Gary Barton
Malcolm has written a number of successful short stories and has seventeen books now available. Presently he is concentrating on a series of crime novels set in Harrogate, North Yorkshire.
Born in Bradford and spending three years in Ripon, Malcolm has never lost his love for his home county, a passion that is reflected in the settings for all thirteen Bennett novels.
Malcolm has enjoyed many hobbies including collecting works by Northern artists; the art auctions offer a degree of excitement when both buying and certainly when selling. It's a hobby he has bestowed on DCI Cyril Bennett, the main character in his latest novel.
I am now working on the next Bennett novel while I also writing a new book in Merseyside series and yet I am still in search of a painting or two.
The Merseyside
Crime Series
Trapped Secrets
DCI Bennett Book 13
The Damascene Moment DCI Bennett Book 12
Uncertainty of Reason
DCI Bennett Book 11
Fragments
DCI Bennett Book 10
Threadbare
DCI Bennett Book 9
Treble Clef
DCI Bennett Book 8
The Third Breath
DCI Bennett Book 7
Crossed Out
DCI Bennett Book 6
Dying Art
DCI Bennett Book 5
Game Point
DCI Bennett Book 4
Flesh Evidence
DCI Bennett Book 3
Hell's Gate
DCI Bennett Book 2
Only the Dead
DCI Bennett Book 1
The Harrogate Crime Series: Books 1 – 3 Kindle Edition
The Harrogate Crime Series: Books 4 – 6 Kindle Edition
Find out what's on
Facebook
And
Up Coming Events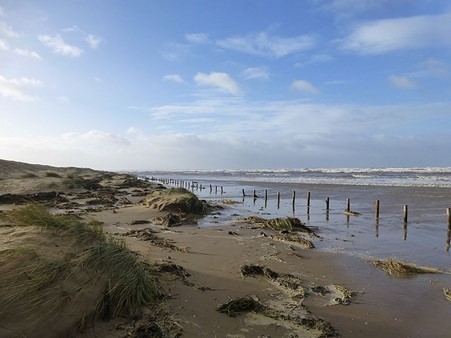 When you visit the coast, particularly on a blustery day, you will feel it in all your senses. Touch – the shrill unforgiving power of the wind pushing your body forward as you walk. Smell – rotting seaweed, dampness, saltiness and sand. Hearing – the whooshing of sharp gusts as they swirl around your head, seagulls calling overhead, waves rhythmically crashing in the distance. Taste – salt on your lips, drops of water on your tongue, grains of sand in your teeth. And, sight – the expanses of grey above and below the horizon, the weight of the clouds, the
Read More »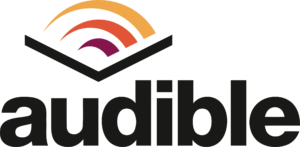 Listen to your audiobooks wherever you are with our free app. Stream or download your books to listen at home, in the car, at the gym.
Photographs courtesy of Gary Barton & Tony Bithell
"Crossed Out is a read that will have you gripped whilst racing through the pages. Set at a steady pace, things certainly hot up towards the end and left me feeling quite breathless. Cyril's past is a welcome break in the story from the brutality of the murders which made it perfectly balanced. A great read and would even go as far as to say that Crossed Out is my new favourite in the series!"
Sarah Hardy
5.0 out of 5 stars

I do recommend reading them all
"Wow and Wow again. This has all the Hollingdrake traits I love for this series. A woven plot that keeps you guessing. Bennett and Owen are back and stronger than ever. A new character that fits in perfectly. Twisted crimes with enough detail, without information overload. This series really does go from strength to strength and we find out a bit more about Bennett which is just what was required at this point of the series. A faultless read, that I cannot recommend highly enough. It works well as a stand alone, but you really do benefit from reading the previous books in this series. Not a read to be devoured due to the devious nature and development of the storylines that Hollingdrake has brought us. But one to be savoured and read in as few a sittings as possible. This is one of my favourite three of the series."
Alexina Golding
5.0 out of 5 stars

Bookstormer
"I'm already a convert when it comes to Malcolm Hollingdrake's work. Crossed out is the third book I've read by him. It's the sixth in the DCI Bennett series and I'm gradually working my way through the collection in no particular order. It hasn't spoilt my enjoyment as they can be read as stand-alone books. As far as mysterious crime thrillers go, this book has it all; a dead body turning up in a sinkhole, enigmatic numbered crosses tied to plastic bags containing dyed red hair, acid attacks, the list goes on and on. The author's style in Crossed Out has all the clarity, intelligence, pace and tension that I've enjoyed in his other crime thrillers. Malcolm Hollingdrake has every right to feel extremely proud of his DCI Bennett series. I'm adding my five-star review to his scintillating constellation of 5-star reviews."
Joy Mutter
5.0 out of 5 stars
"Wow what a terrific read 'Hell's Gate' is!
The second book in the 'DCI Cyril Bennett Harrogate Crime Series'
is thrilling and captivating and I love it."
Caroline Vincent​
Bits about Books
"The intricate details, as always clearly well researched and well executed in its entirety.
A well structured and all too believable storyline, that at times
(and there are many in this one) give you those 'wow' moments."
Sarah Kenny
The Great British Book Off
"I love the characters, the way the story built up.
It's so good to see Cyril back again.
Malcolm Hollingdrake is one of my favourite authors."
Livia Sbarbaro
Goodreads Reviewer
"The story is well told and the writing excellent.
All of these points add up to making Game Point
you can easily read in one sitting."
Neats Wilson
Nurdish Mum
"There is no other way of describing Malcolm's new book Dying Art except downright awesome,
I am intrigued and compelled by the plotline to savour every moment of
what is happening in the art world and in Bennett's life."
Diane Hogg
Sweet Little Book Blog
"Again this another fantastic book in the DCI Bennett series from Malcolm Hollingdrake
and I stand by my thoughts that the series has got better and better
as it has progressed – this is hands down the best book in the series so far!!"
Donna Maguire
Donna's Book Blog